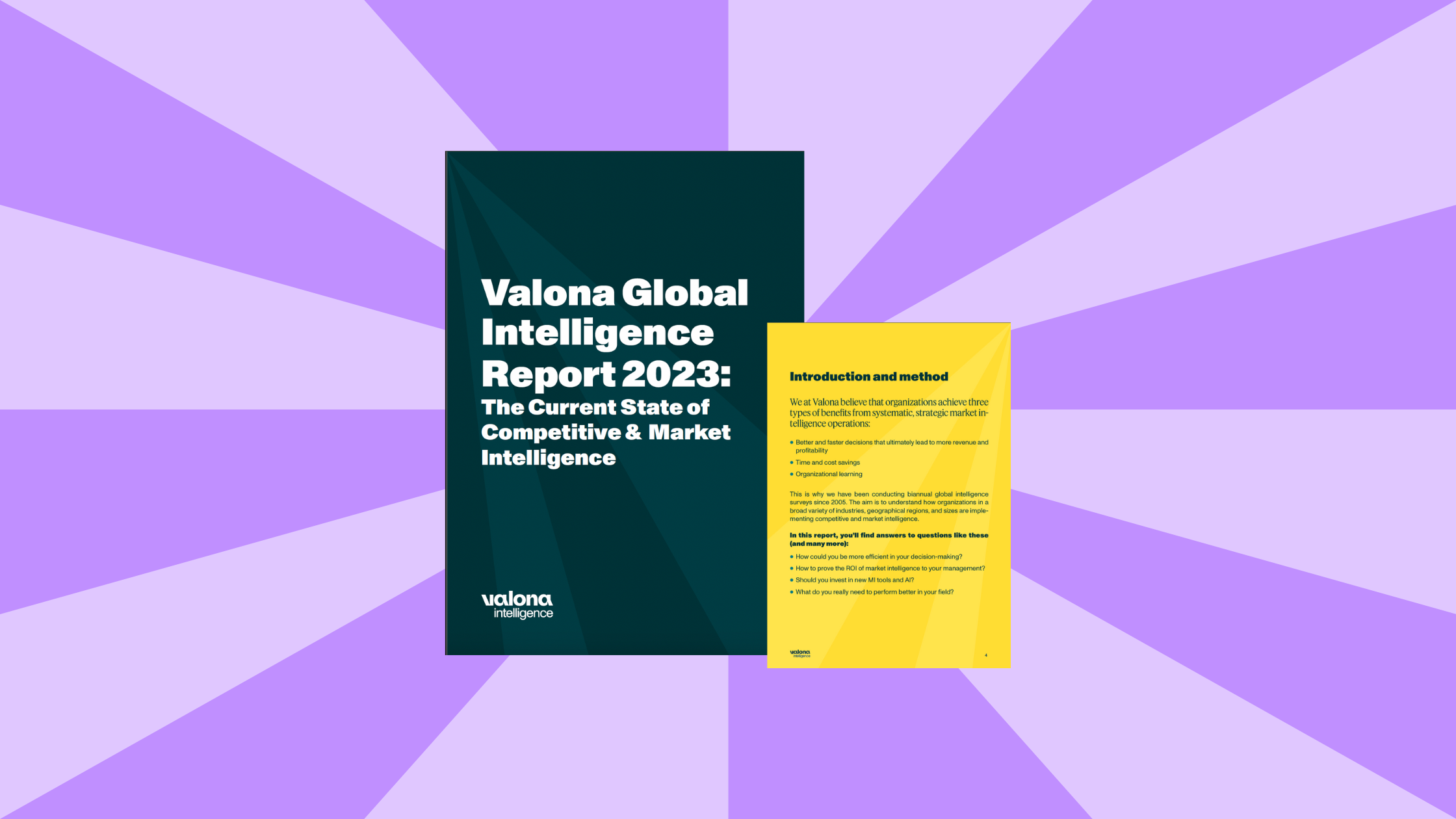 Valona Global Intelligence Report 2023: The Current State of Competitive and  Market Intelligence
Organizations gain three key benefits from systematic and strategic market intelligence operations: increased revenue and profitability, significant time and cost savings, and valuable organizational learning. That's precisely why we have been conducting biannual global intelligence surveys since 2005.
The Valona Intelligence Framework
This study is based on Valona's tried-and-true Valona Intelligence Framework. It's built on two dimensions:
The level of maturity (professionalism) in a company's Intelligence Function
The 6 key success factors of an intelligence organization. Valona collected the responses via an online survey using both direct invitations as well as open invitations through business forums in May–August 2023.
Bring something measurable to the table
Is your organization world-class?
Based on our analysis, World Class organizations are from a wide variety of industries, from different continents, and both small and large in size.
This, in turn, proves that getting to the World Class intelligence level is more about the right approach and mindset and not about industry, location, or money.
"The way we communicate and disseminate information has undergone a major transformation. Our intelligence platform plays a big role here, as self-service via the platform saves the team's resources for more strategic questions"

-Luc Rooms

Proximus, a World class intelligence company
If you're interested in finding out more about World Class intelligence organizations and whether your company fits the definition – this is the report for you.
Finally, find out how you stack up
Download the longest-spanning report on the market today to start benchmarking your competitive and market intelligence functions against some of the best in the business.