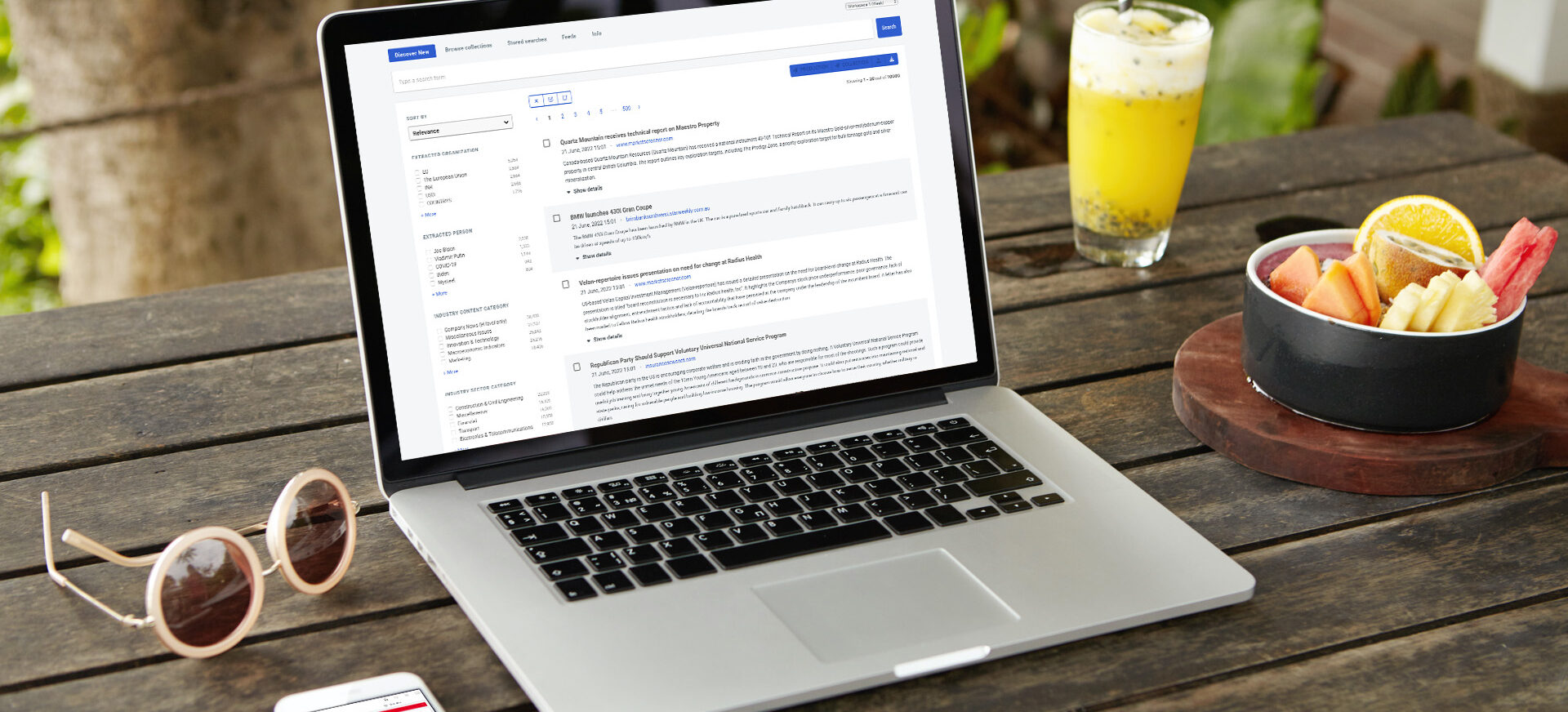 M-Brain provides Intelligence Plaza customers access to its global content and unique AI-abstracted summaries
M-Brain's new Intelligence Plaza functionality, Insights Discovery, enables you to access English summaries of M-Brain's global content, covering 170000+ media sources and more than 70 languages. The new Plaza functionality is a perfect tool for any organization that needs to discover essential insights to drive action.
The new paid add-on functionality enables you to search for content globally to receive AI-generated summaries in English, regardless of the source language. These summaries capture the main points of the articles searched. Through M-Brain's unique classification system, you can drill down to the most relevant insights. You can filter articles by industry sector and content categories, region, organizations, and people that the AI has recognized from the data.
"We are really excited to be able to provide our current and future customers of Intelligence Plaza access to previously unattainable content. This is a truly unique and unparalleled solution in the market, only made possible by M-Brain's advanced AI technology and 20 years of human-produced content as training material", says Stuart Reynish, M-Brain's Chief Product Officer.
Insights Discovery provides impressive functionality for exploring information you did not yet know you needed.
Contact us to set up a trial of Insights Discovery
Find out more about competitive intelligence software Intelligence Plaza